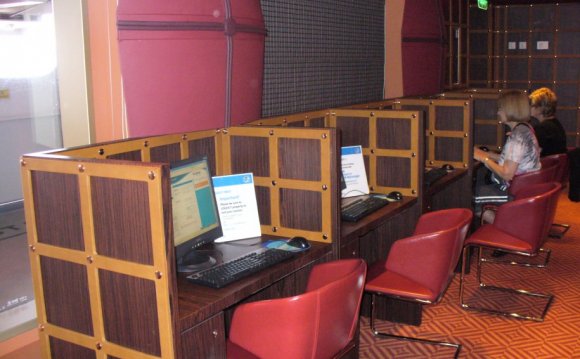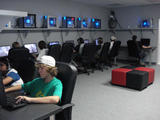 Opening August 2005 - Battle & Brew - Food & Games - Atlanta's 1st LAN Gaming pub. Come check us out - 1st hour free for all new customers
At Battle & Brew we are committed to bringing you the best gaming experience possible. Whether you choose one of our top of the line PCs or one of our awesome Xbox setups, you and your crew will enjoy the latest games on the latest equipment at blazing fast speeds at all times. All of our games run on a gigabit network to ensure that there is no lag in your gameplay. We take a great deal of pride more..
Giga-Bites Cafe is a Coffee House/ Internet Gaming Cafe located in Marietta on Roswell Road. Offering T1 Internet with Free WIFI Wireless access as well as a variety of coffee, espresso, smoothies and sandwiches.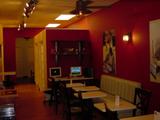 Giga-Bites Cafe is a relaxing venue in which either to relax with a coffee or join a high paced internet game.
Internet cafe and business services center in Atlanta area. Has espresso, lattes, coffees, fresh baked desserts, fruit smoothies, teas and business services like mailbox rental, faxing, copying and printing. Features meeting rooms for rent, free internet terminals and wi-fi. Have business meetings here or surf the net while enjoying a great coffeehouse in the Atlanta area!
Share this Post