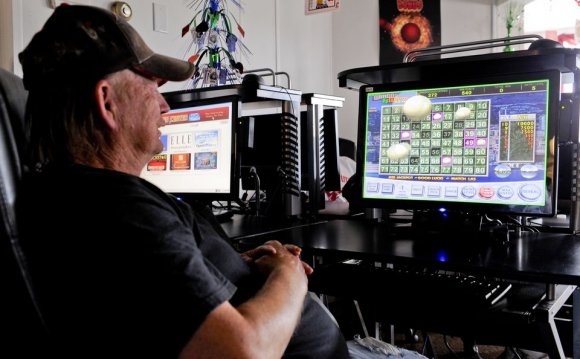 The failure of the Internet-sweepstakes referendum yesterday means state and local law officials will begin enforcing a law today that could put the cafes out of business in Ohio.
Less than an hour after the Committee to Protect Ohio Jobs announced yesterday that it was abandoning its campaign to gather signatures to put the Internet cafe law on the November 2014 ballot as a referendum, Attorney General Mike DeWine issued a statement saying enforcement efforts will begin immediately.
"Internet-sweepstakes cafes have long had operations that raised suspicions of illegal gambling, " DeWine said. "Ohio now has a law which makes clear which activities are legal and illegal in these cafes, and we will not hesitate to enforce the law."
He said he will be sending letters to 88 county sheriffs and all of the several hundred Internet-cafe owners in the state notifying them of the requirements of the law.
"We will be watching, " DeWine added.
Robert Cornwell, executive director of the Buckeye State Sheriffs' Association, said sheriffs will work closely with DeWine's office to enforce the new law.
"I don't think they're going to be a problem, " Cornwell said of the cafe operators. "I think they will fold up their operations and move to other states that don't have such tough regulations. That's what they've done before."
The new law took effect at 12:01 a.m. today. It was originally scheduled to take effect on Sept. 5, but under Ohio law was put on hold by the effort to allow opponents to gather sufficient signatures on a referendum petition. If the petition effort had been successful, the law would have been delayed until after the November 2014 vote.
The new law does not outright ban the cafes, which feature casino-style games played on devices connected to the Internet, but it undoubtedly will make it difficult for them to remain in business. It includes a $10 limit on the value of prizes, and bans awarding prizes in cash, gift cards, lottery tickets, alcohol, tobacco, firearms and vouchers. It also requires cafes to obtain a certificate of registration from the attorney general, and to file monthly reports. The Bureau of Criminal Investigation has authority to investigate alleged gambling-law violations at cafes.
Share this Post