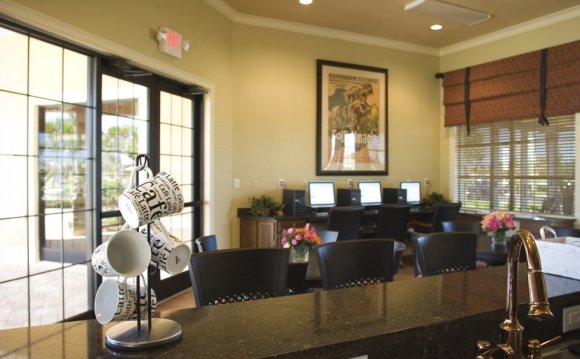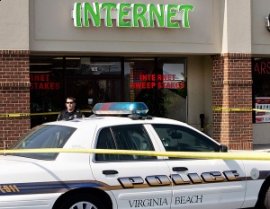 By Aaron Applegate
Kathy Hieatt
The Virginian-Pilot
©
VIRGINIA BEACH
Internet gaming cafes have sprouted throughout the city in recent months, offering customers games that can earn them cash rewards.
But deciding to do business in Virginia Beach may have been a gamble.
Police raided about a dozen of the gaming centers Wednesday, confiscating hundreds of computers they suspect have been used for illegal gambling.
Before now, police and the commonwealth's attorney's office had only said they were looking into the gaming centers but couldn't say whether any illegal gambling was taking place. After six months of investigating, including sending in undercover detectives, they've decided to effectively shutter the cafes and potentially pursue criminal charges against their owners and operators, said Officer Jimmy Barnes, a police spokesman.
The raids started at about 11:45 a.m. and involved dozens of police, Barnes said. They confiscated 400 to 500 computers from 11 businesses, but didn't make any arrests, he said.
The commonwealth's attorney's office plans to bring in experts to review the evidence and help determine whether to file criminal charges - felony operating illegal gambling - against the owners, said Commonwealth's Attorney Harvey Bryant. Doing so might take awhile, he said.
Officials don't plan to charge any customers, Bryant said.
According to city records, 17 Internet-based gaming centers are licensed to operate in Virginia Beach. Not all 17 have opened, and, Barnes said, police targeted those that have been here the longest.
While gambling is illegal in Virginia, Attorney General Ken Cuccinelli has issued an advisory opinion saying that Internet gaming cafes are legal. However, he said it's ultimately up to local authorities to decide.
"I think they're in violation of the Virginia statute, " Bryant said. Gaming cafes are illegal because people pay to play, the games don't require skill and players can win a reward, Bryant said.
The games generally work like this: A player spends money to buy credits to play online games that resemble slot machines. Those who end up with more points than they started with can make money.
Business owners argue the games are legal because they are a sweepstakes, like those offered by fast-food restaurants or grocery stores.
Daniel Storie, who owns four D & H Business Centers raided Wednesday, said a copy of Cuccinelli's opinion is affixed to each of his computers.
"We've done all the due diligence with business licenses and anything that we could do to comply with the law, " he said.
He said he's consulting his attorneys.
He said it was an absurd "Gestapo tactic" for police to come in with faces covered. "The police are supposed to enforce the letter of the law, not their opinion of the law."
At the Gold Rush Internet Cafe on Virginia Beach Boulevard, one customer said she was playing at one of the computers shortly before noon when several police officers in plainclothes burst in with their faces partially covered. They instructed the cafe's 15 to 20 customers to back away from their computers, place their hands on their chairs and not talk, she said.
"I thought we were being robbed, " she said.
The officers questioned and photographed each of the customers before letting them leave, she said.
"We had to hold our names up to our chins when they took our pictures like we were criminals, " she said. "I'm appalled. I thought we were all going to jail."
Share this Post