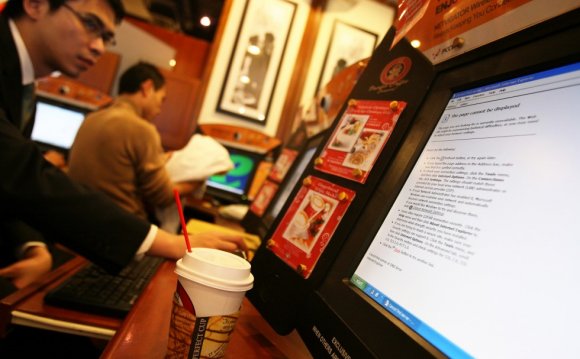 Covered in graffiti, the Five Star Internet Cafe on Talbot Street is an interesting building to look at from outside. Inside it is taken over by computers, telephones and pool tables, which give no real hint of the former life of this building.
This building was once a church – a Welsh Presbyterian Church to be precise. The foundation stone of the church was laid in 1838, and as Howell Evans has written "its original intention was not for the Welsh in Dublin, but mainly for the Welsh visiting the city." Its proximity to the docks of Dublin ensured that visiting Welsh seamen would avail of the church. A contemporary sailors magazine noted that "In Dublin, English and Welsh seamen hear the Gospel preached to them several times a week, in their respective languages." Another article in a sailors magazine noted that "the inhabitants [of Dublin] are friends of seamen, as evinced by the lofty column erected to the memory of Nelson, with its colossal statue of that hero on its summit, which stands in the centre of one of the finest streets in Europe."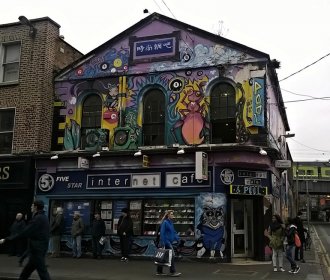 While very little has been written on this Dublin church, Einion Thomas has described how the background of the men who visited the church greatly influenced customs within it:
"The gallery was called the 'Quarter?Deck' and only sailors were allowed to sit there. On the ground floor (or the 'Main Deck' as it was called) the men sat on the 'starboard side' (the right) and the women on the 'port side' (the left). It also included some surprising accessories such as spittoons near some of the men's seats and in the early years smoking was permitted!"
The church attracted some Irish language advocates owing to the fact services were conducted in Welsh, and Thomas has noted that Ernest Blythe was one such visitor. Blythe was born into a Presbyterian and Unionist family near Lisburn, and over the course of a long and colourful political career he would later become a key figure in the Army Comrades Association, or Blueshirt movement. Of the Welsh church he remembered:
When I joined the Gaelic League and began to learn Irish, one of my fellow members told me, almost with bated breath, that the Welsh community in Dublin had its own church in which services were conducted in Welsh. I went there one Sunday morning to revel in the sound of a language closely related to Irish.
What became of the building between church and internet cafe? For many years it served as a shoe shop, operating under the name Griffiths. A 'ghost sign' remains today in the form of the tiling leading into the internet cafe which still says Griffiths.
Share this Post