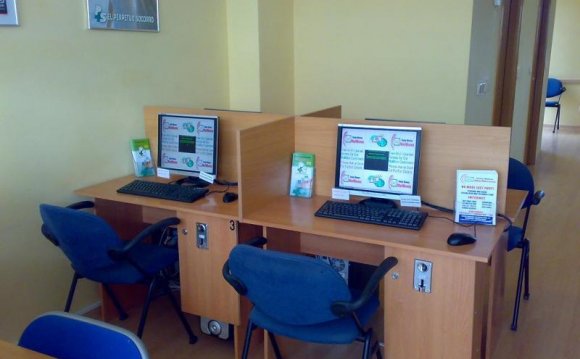 The Internet cafe monitoring software MC3 Cyber Cafe Software has been primarily been designed to record and monitor activity on computer systems in Internet cafes. The monitoring software can also be installed and setup in different environments where computer monitoring is needed including home networks, schools or offices. The software program comes as a client and server version. The server version needs to be installed on the system administrator's computer system while the clients need to be deployed on all computer systems that need to be monitored.
The system administrator can monitor and record activity on all client computer systems. The default username and password are mouse and tikus. New user accounts with distinct rights can be created in the software program easily.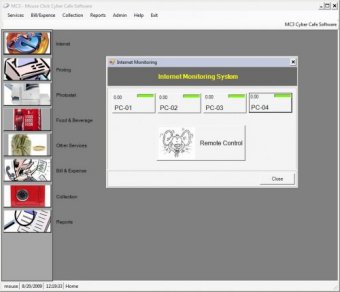 The admin interface itself is divided into different sections that include Internet, Printing and Reports among other sections. The Internet section opens the Internet monitoring system that displays the status of every computer system the client version of the monitoring software is running on.
A click on a system will display the current status (vacant or occupied), the IP address of the PC and additional information like the work duration on the system.
The Internet cafe monitoring software comes with basic remote PC commands. It is for example possible to send messages to one or several of the client PCs and to logoff, reboot or shutdown the client PCs.
MC3 Cyber Cafe Software is an easy to use monitoring software program that is best suited for Internet cafes. The administrator might need some time to get used to working with the software program as it offers functionality that goes beyond Internet connection monitoring.
The Home version which can monitor four client computers is free to use. Other versions are available for a price that can monitor more client systems.
Please share this article
Twitter or Google+
https://amarose-skin-tag-remover.com Amarose Skin Tag Remover review USA.
Share this Post