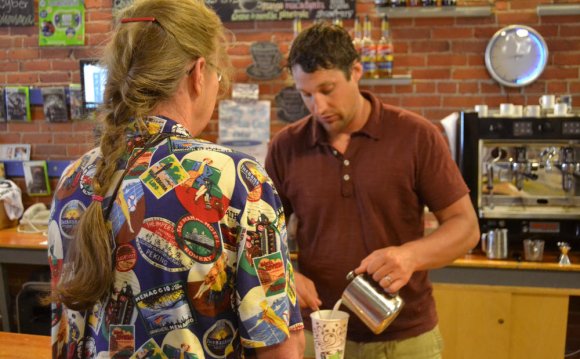 In his short film Net Cafe Refugees, documentarian Shiho Fukada details an escalating problem in Japan: temporary employment. Instead of filling occupational voids with part-time gigs, major Japanese businesses hire interim workers for abysmal rates. So bad, in fact, that those who take on temporary employment, hoping to one day move up the ladder, can't afford apartment living of any kind. Where do they turn? The local Internet cafes.
Advertisement - Continue Reading Below
The types of people who wind up in this refugee situation stretches the spectrum. Fukada profiles two men, one young and ambitious, one aged, shattered by the intense Japanese working world, and suffering from severe depression. An interviewed member of a workers union explains that the Internet Cafe refugee problem has been boiling since the 1990s, caused by Japan's difficult unemployment programs and hostility towards those who exit the workforce—whatever the reason. If you thought your work situation was bad, wait until you see the situation running rampant through Japan.
Share this Post