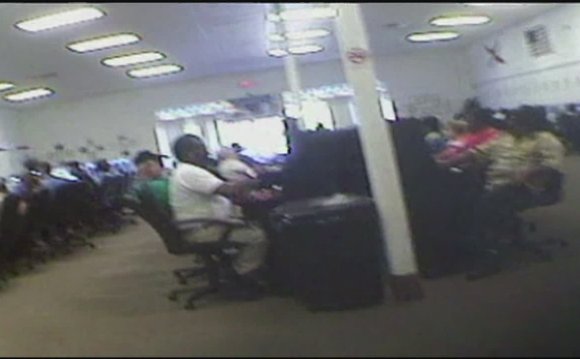 Andrew Ruel, owner of the Lucky 7's Cafe in Pompano Beach, demonstrates… (Sun Sentinel file photo )
TALLAHASSEE — — Legislators moved swiftly last spring to shutter senior arcades and Internet cafes popping up all over the state.
But less than a year after they did that, they may have to go back to the drawing board because several businesses are reopening.
"These people are very sophisticated and the technology is very sophisticated, so it wouldn't surprise me if we had to go back and take a look at it, " said state Sen. John Thrasher, R-St. Augustine, who drafted the legislation last spring and is a key adviser to Senate President Don Gaetz, R-Niceville.
Internet cafe operators argued they were legal under the sweepstakes law that allowed, for example, McDonald's to run its popular Monopoly giveaways. At Internet cafes, players received "sweepstakes entries" for buying time to use the Internet, but the instantaneous sweepstakes results were portrayed as a slot machine. The typical wagers were 25 cents per play, and patrons could collect cash winnings at any time.
Senior arcades, in contrast, argued they were legal under the "Chuck E. Cheese" law, which awarded patrons for playing games of skill. At senior arcades, players had to hit a "stop" button on a machine. The minimum play was usually 8 cents, and the payouts were typically $25 or $50 gift cards from companies such as Publix or Visa.
The current law didn't enact an outright ban. Rather, it banned the business model by outlawing cash prizes or gift cards and the types of machines that Internet cafes and senior arcades used.
Most closed their doors immediately, but now some of those companies are reopening with retrofitted machines and are giving away prizes such as towels or cookware.
The state isn't tracking how many have reopened, though they are collecting anecdotal evidence.
About 40 senior arcades reopened over the summer. Additionally, Thrasher said 15 Internet cafes have sprouted up in Duval County.
Senior arcades, more popular in South Florida, have argued that they shouldn't have been caught up in the law that Thrasher sponsored to shut down Internet cafes. They view themselves as collateral damage.
Last March, a state and federal investigation into the group Allied Veterans, an Internet cafe operator, ended in dozens of indictments and the resignation of then-Lt. Gov. Jennifer Carroll, who previously served as a consultant to the group.
YOU MIGHT ALSO LIKE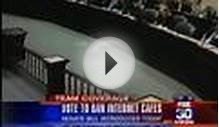 Florida Senate to vote on internet cafe ban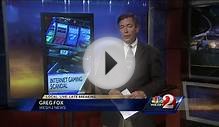 Agents sweep through Internet cafes in Florida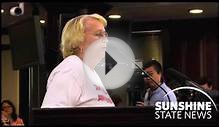 Internet Cafes
Share this Post