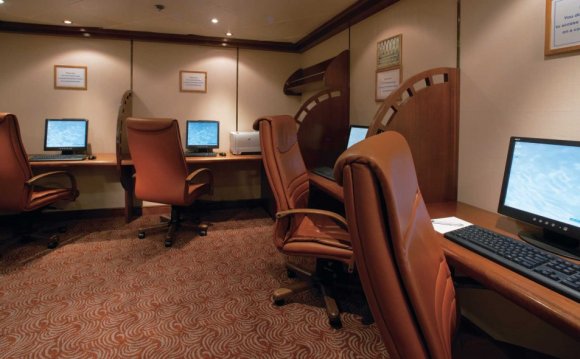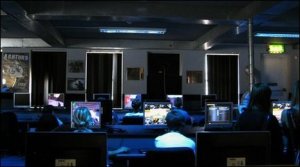 By Ana Lucia Gonzalez
BBC News
It's 15 years since the first internet cafe opened in the UK. Yet, while home and work access have proliferated, the internet cafe shows no sign of disappearing. Why are there still so many of them?
When Cyberia, widely considered to be the first internet cafe in the UK, opened its doors in London on 1 September 1994, it offered access to what was then a novelty.
The picture has changed a lot since then, with around 70% of households in the UK now having internet access, according to the Office of National Statistics.
But you can still see internet cafes in every High Street in UK towns and cities. From local shops which offer web access, along with services like printing and money wiring, to cavernous underground spaces open 24 hours a day in which gamers gather to compete and share tips.
This survival act has even surprised Eva Pascoe, the founder of Cyberia, who says she thought that the need for public access to the web would be temporary, and that by now "everyone would have a computer built into the watch or earring".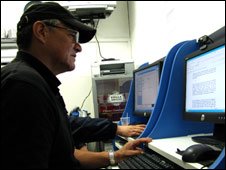 So why is the internet cafe still going strong if people can now surf the web from the comfort of their own desks?
Digital divide
Meet Albert at the Megabytes internet cafe
While in UK cities the percentage with internet access has increased over the years, some areas still haven't reaped the benefits of the digital age.
The Megabytes Cafe has been providing services since 1996 for the people at Aberfan, in Merthyr Vale.
It started out as place where young people could go to do their homework or play games, but the grandparents of the children also wanted to learn more about computers.
"As a result, the younger and the older generation were brought together, so in terms of community cohesion it has been an absolutely terrific project to undertake, " says Jeff Edwards, founder of the cafe which is part of the Aberfan Merthyr Vale Youth and Community Project.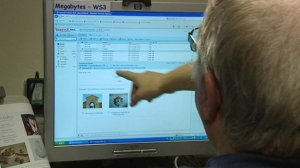 The web cafe plays an essential role in a community in which only a third of the population owns a personal computer, he says.
"Older people, for example, can get cheaper electricity by going to comparison sites. And the problem with fuel poverty is deep here."
The internet cafe also runs online auction taster sessions in community centres where people can bring their unwanted items to sell.
Albert Lloyd, 70, started visiting when he became a widower. Through the web he has found some of his old friends from when he was stationed as a soldier in Libya 40 years ago.
He also uses Google Earth, he says, "to retrace my steps. It just brings it all back."
Gamers and nostalgia
So what about London and the South East, where households have the highest proportion of internet access in the UK at 74%? Do people still feel the need to go elsewhere for their surfing needs?
Carlos Guzman talks to his family back in Colombia every weekend...
Jason Deane is the managing director of Quarks, a small internet cafe chain with premises in Guildford and Reading. His company did some research last year and found that two-thirds of their customers had internet access at home or at work.
"People need a change of scene, " Mr Deane says. "Also, some people are not good at maintaining their computers, because this is quite a job these days. Another element is that some companies have restricted the access to websites like Hotmail and Facebook at work. So we have rush hour at lunch time."
Share this Post