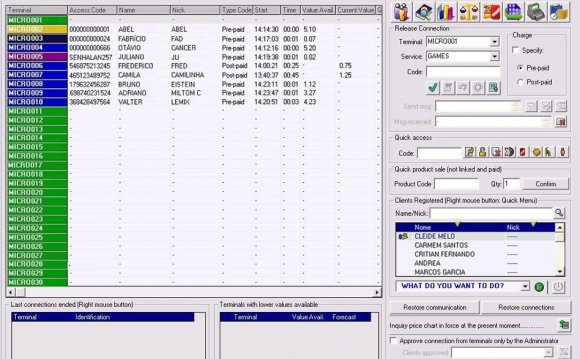 iSign Cafe, the software solution brought to you by Hotspot Express. The easiest way to manage your entire cybercafes. Just install iSign Client Module in all your client computers. That is all.
You can create your own prepaid-plans (eg. 1hour, 2hours, etc) in iSign server through Internet, and can create and print prepaid tickets. Each ticket is printed with unique username-password. Just sell these tickets to your customers and enjoy full payment. The Inbuilt Rollback-Mechanism keeps the PCs always clean and fresh during each login.
What iSign is:
It comes to you as 'Software as a Service'
It comes to you with Zero initial investment
iSign Network Diagram
This rugged LINUX based solution that centralizes numerous functions like authentication, login and billing. We have more than 400 installations across globe
What iSign is NOT:
There is No Revenue Sharing Agreement
There is No Partner/Franchisee Agreement
We do not dictate your pricing and business models
Key Features:
State-of-the-art Linux based billing server technology
Fresh, Secured, Clean, Faster Desktop for each login
Central Database Server
Your own customizable Plans
Your own brand of tickets and business
Data Limit and Bandwidth Control*
High scalability for quick and rapid business expansion
User-Roaming among your cafes (optional)
Compatible to Thin Client cafes
Compatible to Linux Cafes*
Advantages:
No need to dedicate a CafeServer
Quick deployment within no time
No setup hassles
No Maintenance
No database backup headaches
Compatible for Wired and Wireless Networks
Product Presentation
Новости Казахстана в казахстане новости.
YOU MIGHT ALSO LIKE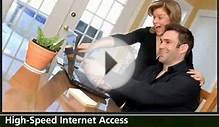 Log-On Internet Café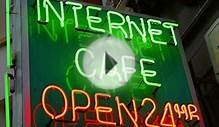 Decline and fall of the internet cafe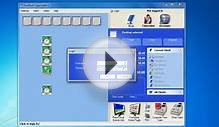 Update CyberCafePro Software
Share this Post