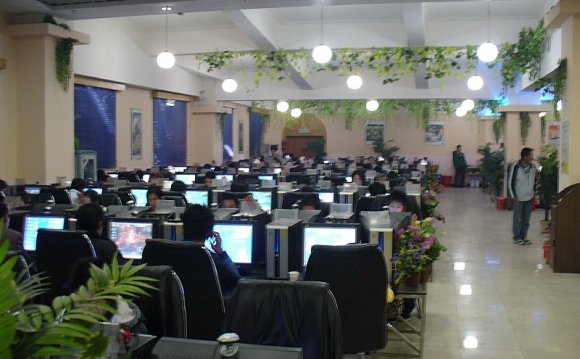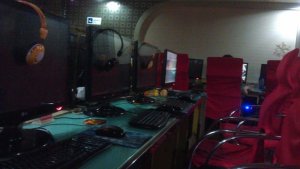 Chinese internet cafes get a lot of bad press in Western media, most of which involves young people gaming for days on end and then passing... But while the cafes are seedy places, they aren't exactly bad.
Nearly everywhere you go in China that has a steady internet connection, you will find an internet cafe. According to a 2011 report by the Ministry of Culture, there were over 144, 000 registered internet cafes in China in 2010 with over 14 million computer terminals linked to the internet. The report didn't take into account the number of unregistered internet cafes.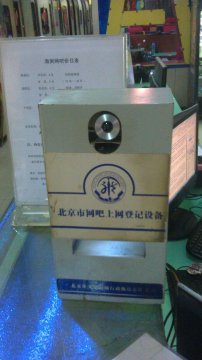 Net cafes operate under the local security bureaus and fall under the jurisdiction of the Ministry of Culture just like video games do.
Net cafes started off early in China as a means for the average man to get online. Despite the constant reports of China becoming wealthy and China rising and blah blah blah, the majority of the population is relatively poor.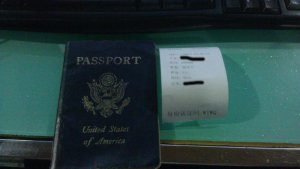 In the cities where people have money, there are huge populations of migrant workers— both blue collar and white collar—who do not have access to a personal computer. This led to a need for internet cafes.
Basic internet cafes offer food and drink beyond the basics of a computer with internet access. Some of the better ones offer faster computers with top of the line gaming equipment. As the gaming industry in China grew, many of the internet cafes started to differentiate themselves by offering certain games that required better hardware (for the most part Chinese online games all have low requirements).
The general set up of an internet cafe breaks down into zones. There are usually three zones in an internet cafe. One is for regular people who just want to use social media/chat programs, watch videos, and play casual games. Another zone is for hardcore gamers requiring better hardware, and finally, the last zone is designed for patrons who wish to surf the net in private cubicles.
YOU MIGHT ALSO LIKE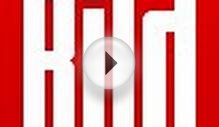 Internet-Café in China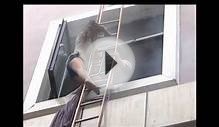 Internet cafe fire kills 11 in China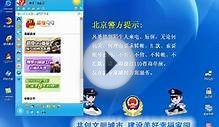 China Internet Cafe Screencast: QQ
Share this Post